TuTu Puffer Babushka
TAYLOR FOOTBALL TEE SIZE CHART (in)
| | | | | | |
| --- | --- | --- | --- | --- | --- |
|   | S | M | L | XL | XXL |
| CHEST | 22.5 | 23.5 | 24.5 | 25.5 | 26.5 |
| FRONT LENGTH | 25 | 25.5 | 26 | 26.5 | 27 |
| SLEEVE LENGTH | 14 | 14.5 | 14.5 | 14.75 | 155 |
KAI RUGBY SWEATER SIZE CHART (in)
| | | | | | | |
| --- | --- | --- | --- | --- | --- | --- |
| | XS | S | M | L | XL |  XXL |
| CLOTHING SIZE (USA WOMENS) | 0-2 | 2-4 | 6-8 | 8-10 | 10-12 | 14-16 |
| CHEST | 19 | 20 | 21 | 22 | 23.5 | 24.5 |
| FRONT LENGTH | 22.5 | 23 | 23.5 | 24 | 25 | 26 |
| SLEEVE LENGTH | 23.5 | 23.5 | 23.5 | 23.5 | 23.5 | 23.5 |
VARSITY JACKET SIZE CHART (in)
| | | | | |
| --- | --- | --- | --- | --- |
| | S | M | L | XL |
| CHEST | 43 | 45 | 48 | 51 |
| SHOULDER | 17.625 | 18.125 | 18.875 | 19.635 |
| WAIST | 33.5 | 35.5 | 38.5 | 41.5 |
| SLV LENGTH | 31.125 | 31.625 | 32.25 | 32.875 |
| CUFF WIDTH | 2.5 | 2.5 | 2.5 | 2.5 |
VARSITY CARDIGAN SIZE CHART (in)
S/M
 L/XL

CLOTHING USA SIZE

US WOMENS

2 - 6
8 - 12
SHOULDER WIDTH
23
26
CHEST WIDTH
24
27
SLEEVE LENGTH (from shoulder seam)
19
19.5
BYRD CLASSIC KNIT CARDIGAN (in)
| | | | | | | |
| --- | --- | --- | --- | --- | --- | --- |
|   | XS | S | M | L | XL | XXL |
| CLOTHING SIZE US WOMENS  | 0-2 | 2-4 | 6-8 | 8-10 | 10-12 | 14-16 |
| ACROSS SHOULDER | 16.5 | 17.5 | 18.5 | 20 | 21.5 | 23 |
| CHEST | 17.75 | 18.75 | 19.75 | 21.25 | 22.75 | 24.25 |
| FRONT LENGTH | 21.25 | 21.75 | 22.25 | 22.75 | 23.25 | 23.75 |
| SLEEVE LENGTH | 21.75 | 21.75 | 21.75 | 21.75 | 21.75 | 21.75 |
BYRD CLASSIC KNIT PANT (in)
| | | | | | | |
| --- | --- | --- | --- | --- | --- | --- |
| | XS |  S | M | L | XL | XXL |
| CLOTHING SIZE US WOMENS | 0-2 | 2-4 | 6-8 | 8-10 | 10-12 | 14-16 |
| WAIST | 23-24 | 25-26 | 27-28 | 29-30 | 31-32 | 32-33 |
| KNEE | 9.625 | 10 | 10.375 | 10.75 | 10.125 | 11.5 |
| LEG OPENING (HALF) | 10.375 | 10.625 | 10.875 | 11.125 | 11.375 | 11.625 |
| FRONT RISE TOP | 12.125 | 12.5 | 12.875 | 13.25 | 13.625 | 14 |
| POCKET OPENING | 6 | 6 | 6 | 6.25 | 6.25 | 6.25 |
| INSEAM | 32 | 32 | 32 | 32 | 32 | 32 |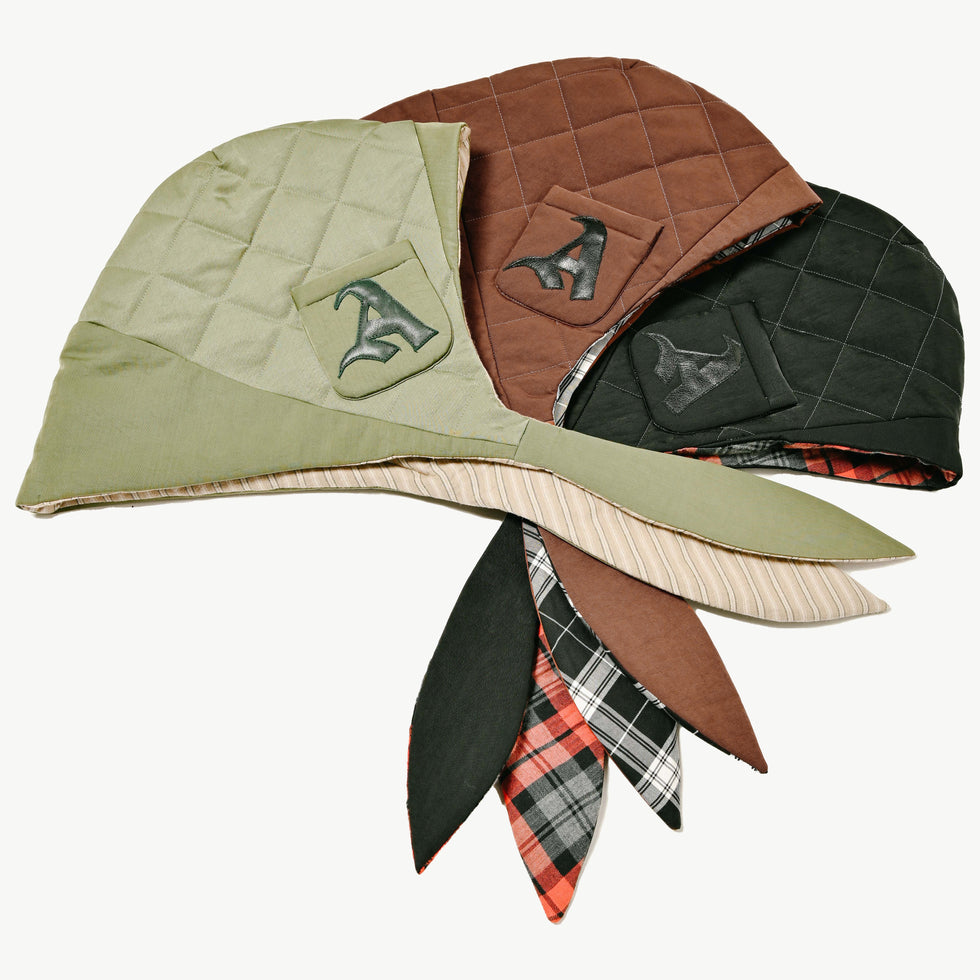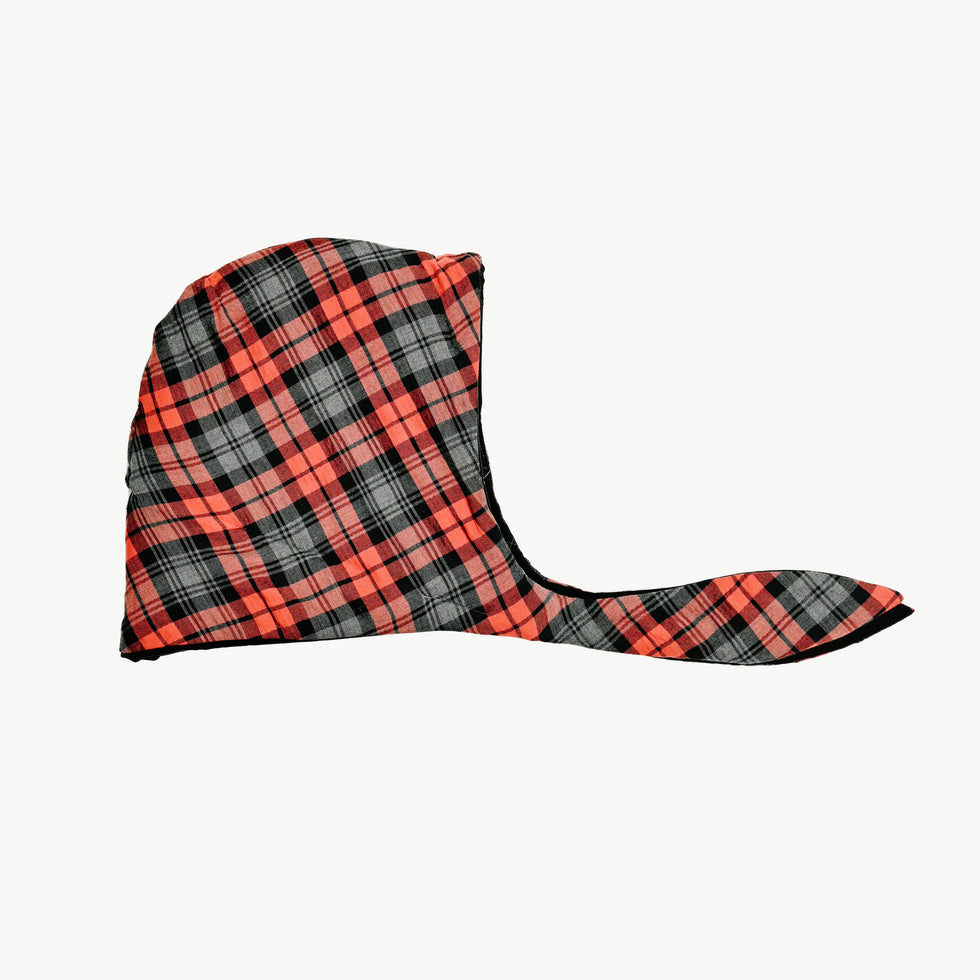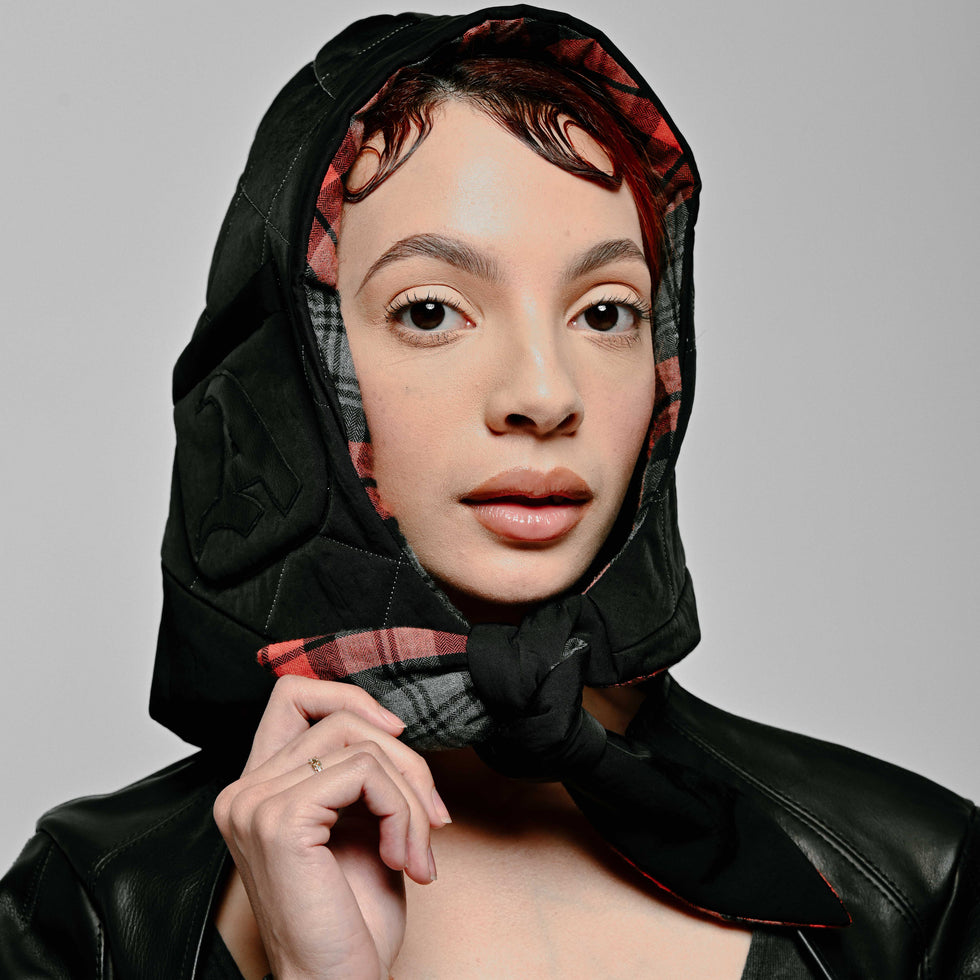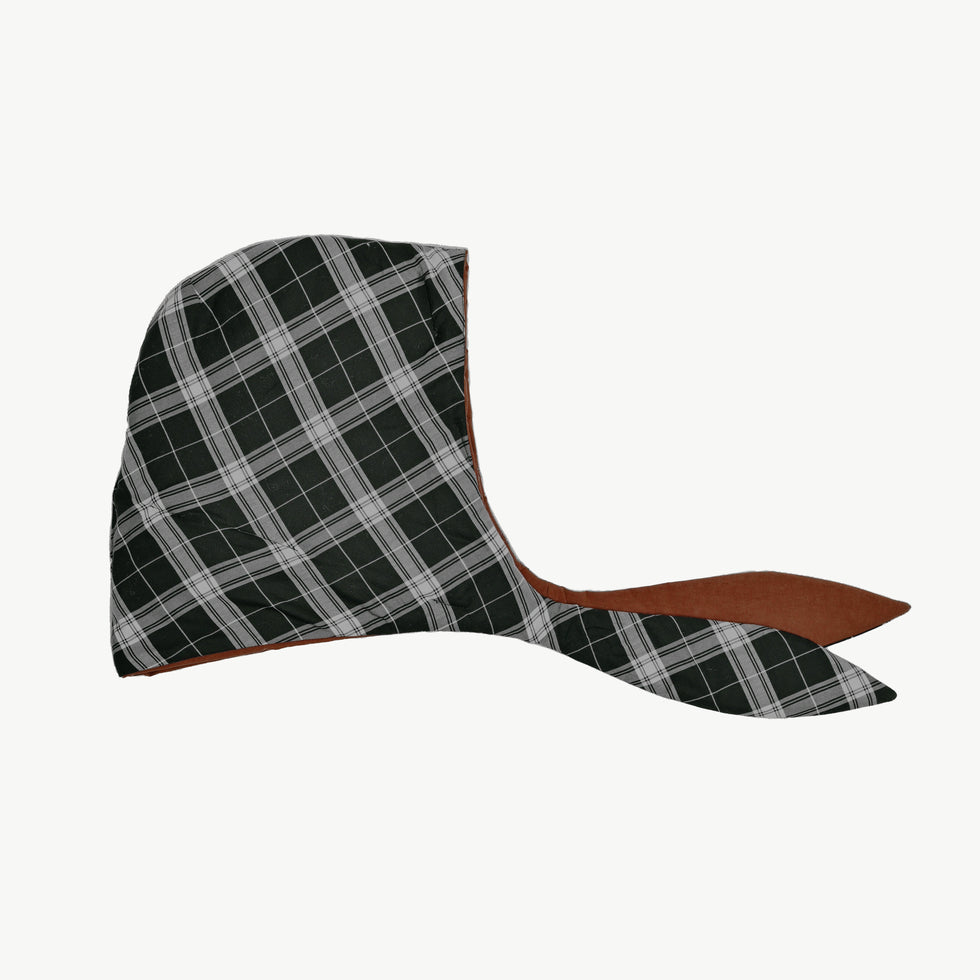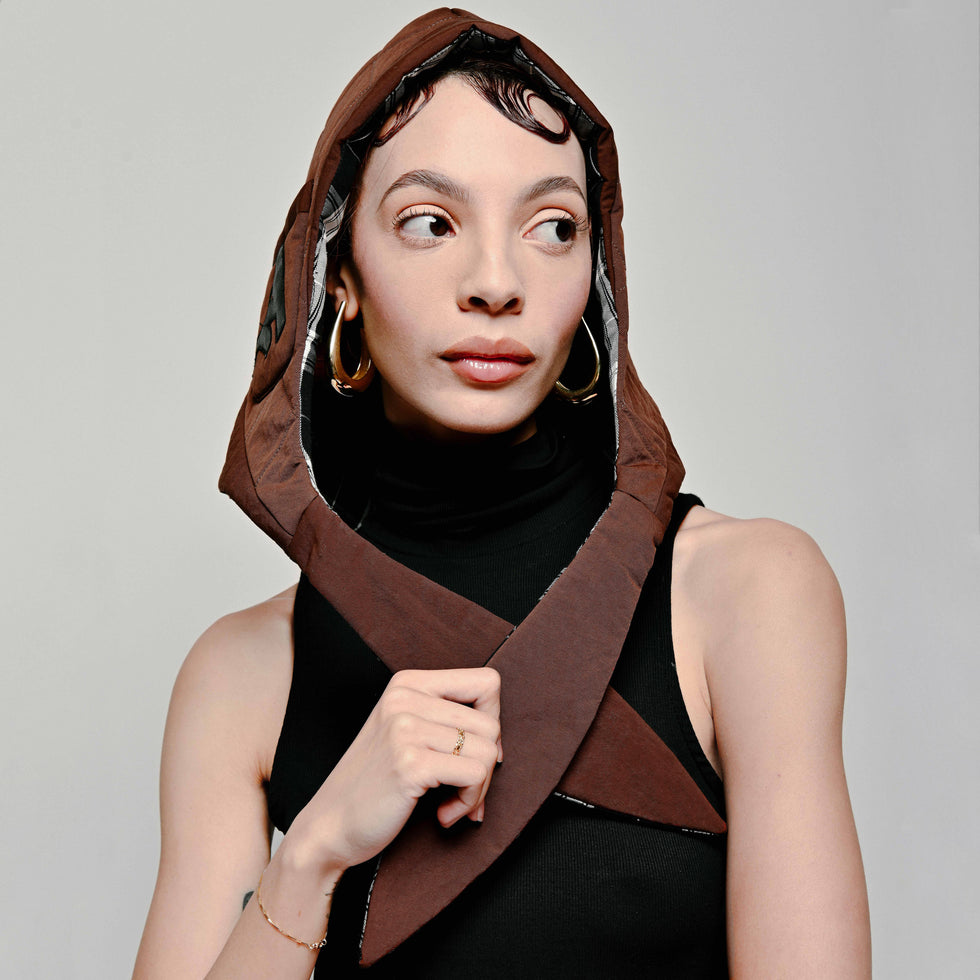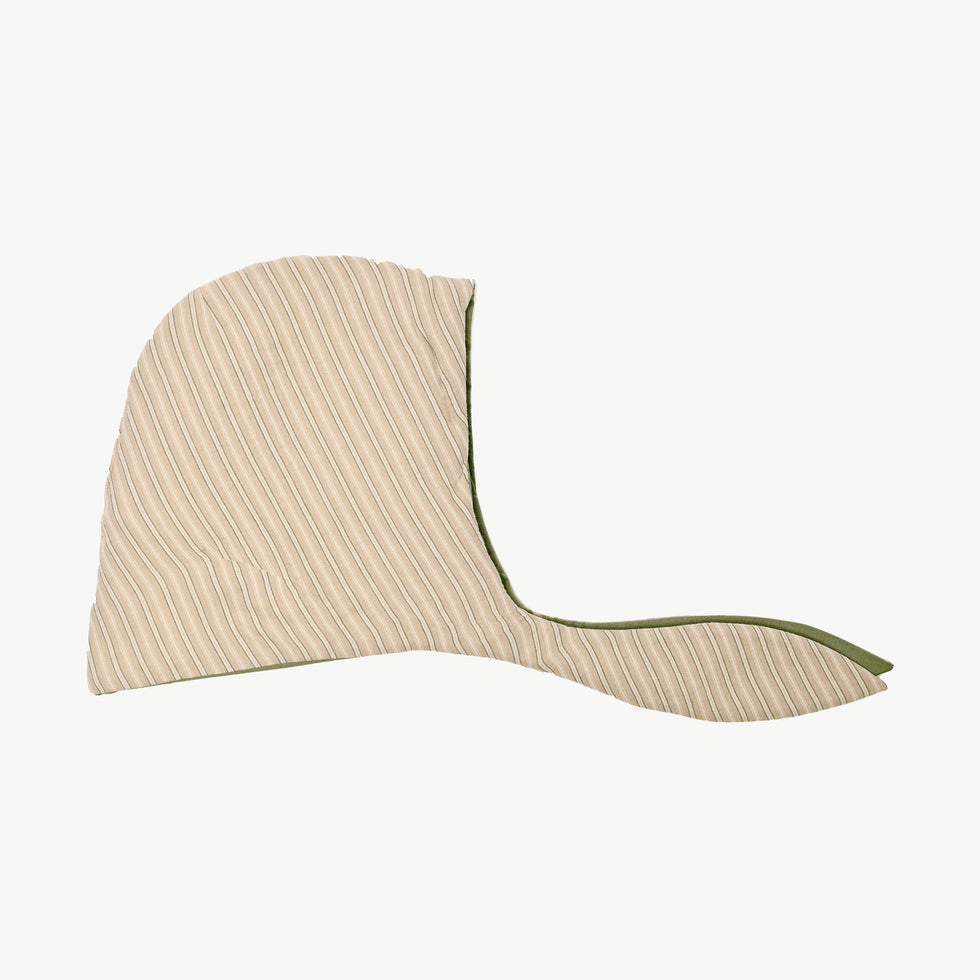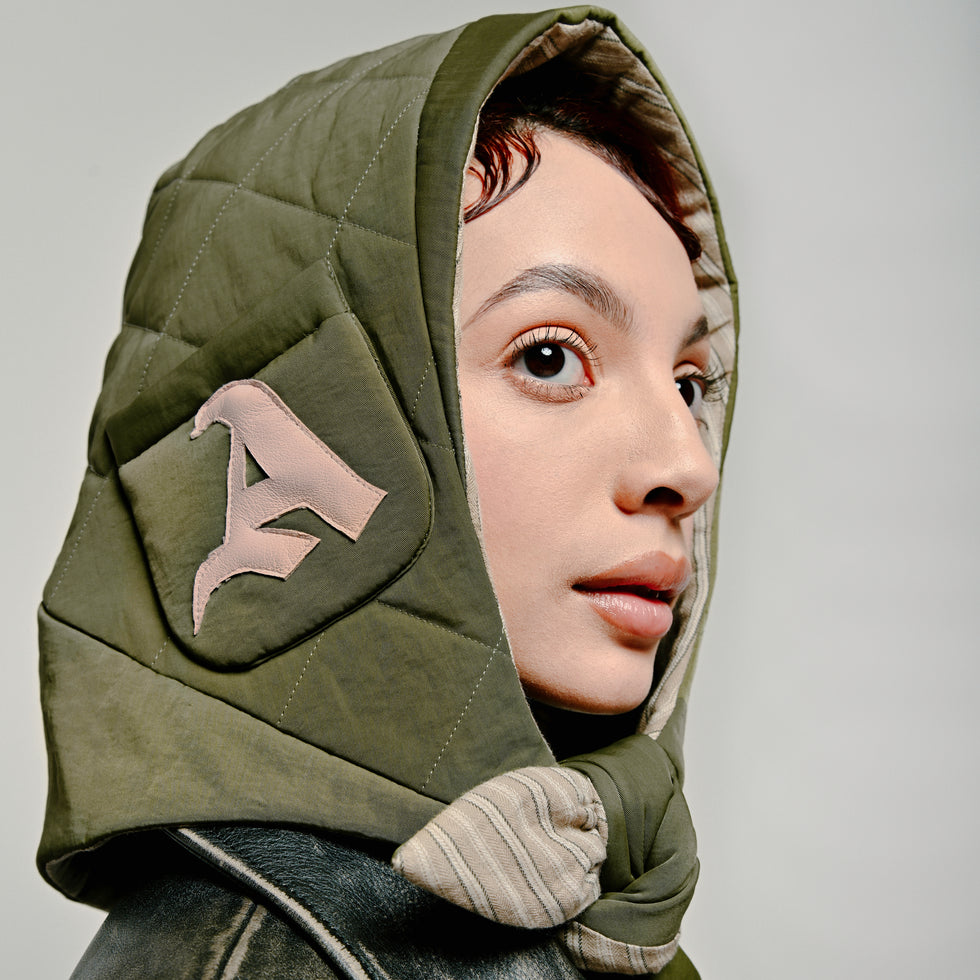 Introducing our TuTu Puffer Babushka, crafted from beautifully quilted fabric, this babushka features an exclusive yet classic aesthetic that will lend a touch of refined luxury to your wardrobe.
Boasting a waterproof fabrication, this quilted nylon puffer babushka is designed with premium cotton linings and a secure front tie closure. TuTu Puffer Babushka feature a lining in a variety of shades. This adds a unique decorative touch and a soft layer of protection to your look. Each babushka is sustainably-crafted and adorned with a unique 'A' logo mark detail, featuring varying hand-cut colored recycled leather pieces.
No TuTu Puffer Babushka is alike!
Available in 3 colors.
Outer Shell + Lining Colors

Olive Green (Taupe/Grey Lining)

Black (Black/White/Red Lining or Blue/Red Plaid Lining)

Deep Mahogany (Black/White Lining)

Details
Quilted 100% Nylon Fabric sourced from Osaka, Japan

Handcrafted + Made in NYC, USA
PRODUCT CARE
Machine wash cold.